Calling all expecting or new moms! Join our 5-week webinar series focused on early development!
About the Series:
Each week will have a specific topic and may include presentations from guest speakers. The topics are outlined below:
March 8th 6pm-7pm: Different forms of Motherhood
Discussing single parenting, teen pregnancy, adoption, blended families, and LGBTQ+ families
March 15th 6pm-7pm: Postpartum
Discussing postpartum depression and how to recognize the signs
March 22nd 6pm-7pm: Early Days with a New Born
Discussing steps to navigate the early days of motherhood; how to handle todlers and older children while your attention is needed with the newborn
Also includes a guest presentation on Infant First Aid!
March 29th 6pm-7pm: Support, Meeting other Parents, and Lactation
Presentation from a lactation consultant; support and meet other new moms
April 5th 6pm-7pm: Preparing for Change and Adjustment
Discussing the importance of self care, understanding daily life will change, prioritizing *you* in this change
Meet the Facilitator: Garnel
My name is Garnel du Preez, and I am a proud mother to two beautiful children. My daughter is 9, and my son is 7. My journey to parenthood was not an easy one; I wanted for several years to fall pregnant. During that time, I focused on helping mothers and children in need in my country, South Africa. A country where struggling mothers do not recieve any support. The experience of becoming a mother should be a time for celebration, and this is made easier when mothers are prepared for the challenges to come. My focus is to prepare new parents with the support and tools they need, to make parenthood a celebration, and to be ready for the challenges that arise.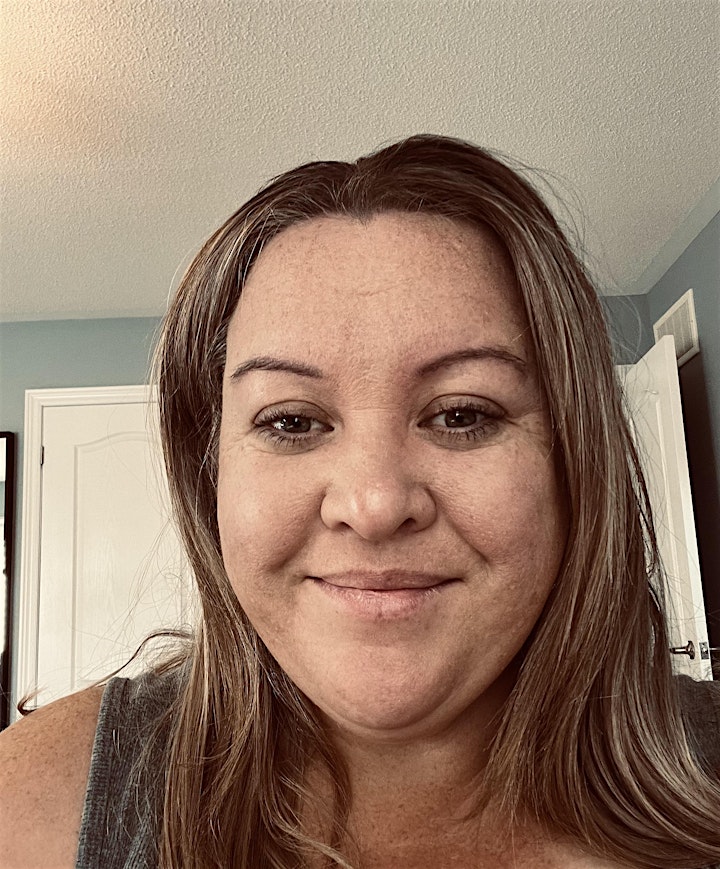 Meet The Guest Speaker (First Aid): Rayma Japal
In 2017, Rayma started her work as a First Aid & CPR Instructor with EMT Canada. Rayma ahs taught at the York University Nursing Program, Adult Learning Centres, Early Childhood Education, and Personal Support Worker courses. After recieveing so many great reviews and call backs to instruct, Rayma decided to open her own company in 2022! Rayma's goal is to make First Aid FUN! She brings an excitement to her courses that people have never experienced, and she enjoys seeing that 'Light Bulb Moment'.
Meet the Guest Speaker (Lactation Consultant): Mariam Azhdari
I am so happy to be serving the families of Oakville, Burlington, Milton, Mississauga, Waterdown, Ancaster, Hamilton and Toronto. As the mother of two amazing girls, I am very passionate about connecting with parents and supporting them in their parenting journey. I understand the challenges of new mothers before and after giving birth to their babies. My +10 years of work experience as a midwife has taught me how the postpartum period could be stressful, challenging and overwhelming without the right support. By getting the right kind of support, new mothers can find their confidence and feel more empowered. This can help them enjoy their experience of becoming a mother and getting more successful with breastfeeding and meeting their other parenting goals. Knowledge is power. A systematic review of the available evidence suggests that prenatal breastfeeding education is effective in increasing both the rate of breastfeeding initiation and breastfeeding duration. I specialized in my skills as a lactation consultant and achieved my certificates as an international lactation consultant IBCLC and registered lactation consultant in 2019 to help my clients with wider and evidence-based knowledge in the breastfeeding area. I reside in Oakville. I love to travel at any opportunity, cook, listen to music and read in my free time, and enjoy being creative through interior design and gardening.